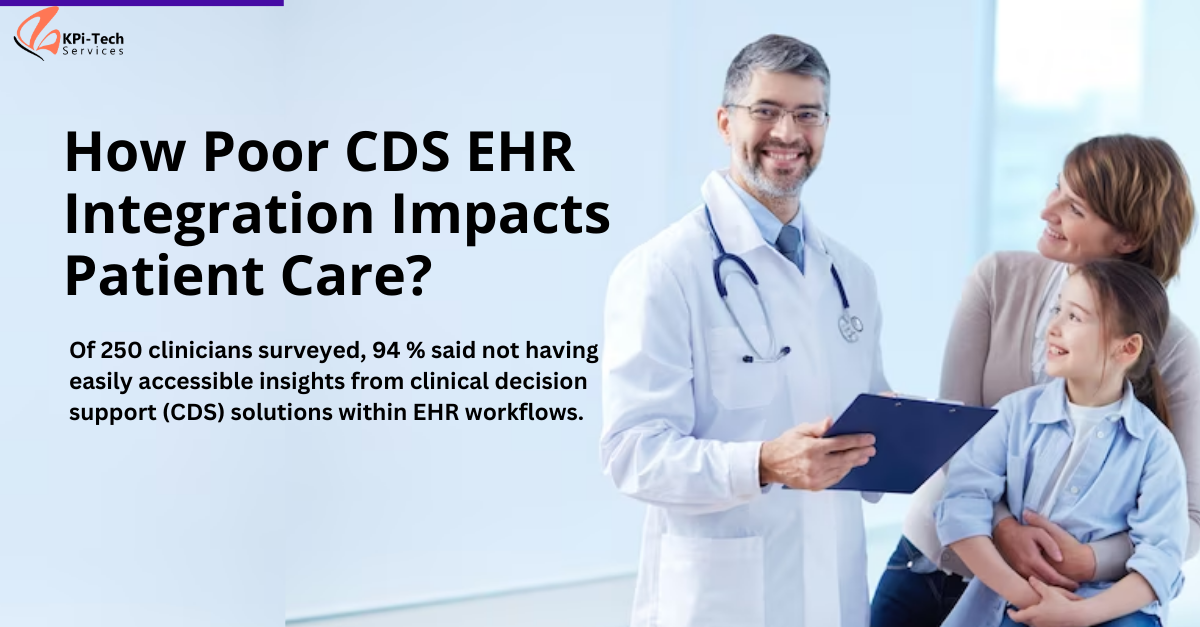 How Poor CDS EHR Integration Impacts Patient Care?
Why Embed Clinical Decision Support into your EHR?
In clinical management, facilities typically adhere to established guidelines. However, clinicians often face challenges in digesting lengthy clinical documents. Clinical Decision Support (CDS) systems alleviate this by furnishing concise analyses and comprehensive summaries of policies and various data types. Moreover, they enhance the precision and thoroughness of documentation. Integrated with the system, CDS further streamlines administrative tasks such as diagnostic coding, patient prioritization, and test requisition. This integration leads to more efficient operations and accurate reporting.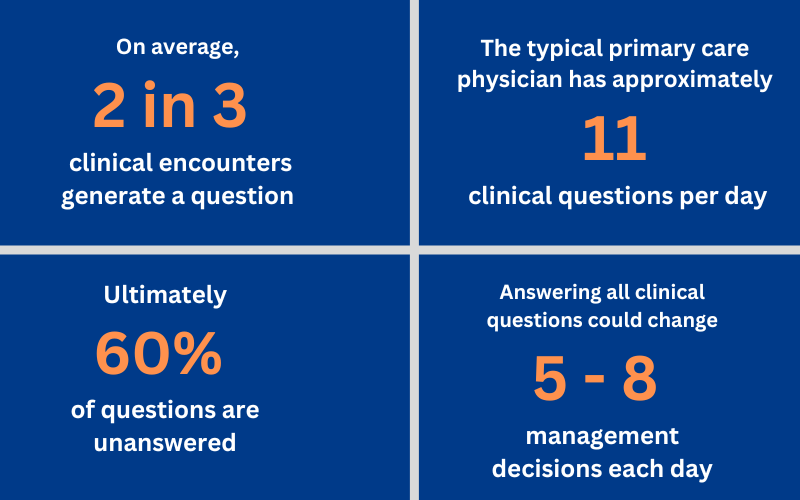 Clinical decision support (CDS) enables clinicians to answer more of these questions accurately.
What are the Benefits of Integrating Clinical Decision Support into EHR?
Embedding clinical decision support (CDS) into your Electronic Health Record (EHR) system offers a range of benefits that enhance patient care and streamline clinical workflows. Here are some compelling reasons to consider this healthcare integration:
Real-Time Guidance:

CDS provides immediate, context-specific recommendations to healthcare providers at the point of care. This ensures that clinicians have the most current and relevant information to make informed decisions.

Enhanced Patient Safety:

CDS systems can help identify potential medication errors, drug interactions, allergies, and other critical alerts, preventing adverse events and improving patient safety.

Evidence-Based Practice:

CDS tools are designed to incorporate the latest evidence-based guidelines and clinical best practices. This ensures that care decisions align with the most up-to-date medical knowledge.

Reduced Clinical Variability:

By standardizing care protocols and providing guidance based on established clinical guidelines, CDS helps reduce variability in care delivery, leading to more consistent and standardized treatment approaches.

Improved Clinical Efficiency:

Integration with the EHR streamlines the clinical workflow, reducing the time required to access relevant information and make informed decisions. This efficiency ultimately leads to better patient throughput.

Chronic Disease Management:

CDS tools can assist in the management of chronic conditions by providing clinicians with proactive reminders, treatment plans, and follow-up recommendations tailored to each patient's specific needs.

Cost Containment:

CDS can assist in cost-effective care by recommending lower-cost alternatives, generic medications, or suggesting less expensive diagnostic tests while maintaining high-quality care.

Compliance with Regulatory Requirements:

Many healthcare quality reporting programs require the implementation of clinical decision support as part of meaningful use criteria. By embedding CDS into your EHR, you ensure compliance with these requirements.

Continuous Quality Improvement:

CDS systems often include reporting and analytics capabilities, allowing healthcare organizations to track performance metrics, monitor adherence to guidelines, and identify areas for improvement in care delivery.

Patient Engagement:

Some CDS systems can provide educational materials and resources directly to patients, empowering them to take an active role in their own healthcare and make informed decisions about their treatment plans.

Support for Complex Cases:

For complex or rare conditions, CDS can offer valuable insights and recommendations based on the latest research and expert consensus, assisting clinicians in managing challenging cases.
Poor CDS EHR Integration Negatively Impacts Patient Care
To leverage the benefits of Clinical Decision Support (CDS) within your Electronic Health Record (EHR) system, it is crucial to ensure seamless integration.
According to a Wakefield Research study commissioned by health IT provider Insiteflow, clinicians emphasize the importance of integrating third-party solutions into Electronic Health Records (EHR) workflows for effective clinical decision support (CDS). Out of the 250 clinicians surveyed, an overwhelming 94 percent expressed concerns about the negative impact on patient care when valuable insights from external sources are not readily accessible.
53 percent of clinicians surveyed reported that patients start treatment too late.
52 percent reported patients spend additional time in the hospital.
47 percent reported patients receive the wrong treatment plan.