Overview
HIE Services- For Better Communication and Accessibility
The increased awareness of quality and safety concerns regarding transmission and usage of healthcare data has stimulated innovation in technology that facilitates secure and accurate Health Information Exchange electronically between systems across organizations within a community or region. KPi-Tech is working towards interoperability and our services are all about the mission of providing more efficient and affordable healthcare. KPi-Tech offers HIE software development services and solutions that enables unique access and transmission of health data information.
Health Information Exchange Benefits
Avoid errors in clinical reports. Reduction of errors leads to cost effectiveness and promotes patient safety
Streamline care coordination. Greater access to healthcare smoothens care coordination between settings
Improve diagnoses. Healthcare givers excel in patient care when they have increased access to information about patients
Save time, referrals, and resources. The digital tool of HIE improves continuity of integrated patient care with less resources and time
Avoids duplication of procedures and tests. Reduction of testing leads to patient satisfaction and promotes cost reductions and value-based care
Reduces hospital readmission. Timely diagnosis and treatment management leads to improvement in patient care and reduction in hospital readmissions
Assists in analyses of population health by public health authorities as it promotes storage of accurate and useful clinical data
Services
HIE Software Development Services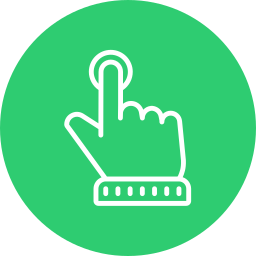 HIE Interface Development
KPi-Tech Interface Development Services enables secure patient data exchange between care organizations, public health entities. Our technology supports HL7 FHIR standard allows rapid integration to allow data transformation and transmission.

HIE Data Aggregation
KPi-Tech's Data Aggregation Services plays a vital role in reducing burdens of data. Thus we create capacity for improvement in patient health and overall health outcomes.

HIE Architecture Engineering
KPi-Tech offers innovative services using HTTP, FTP, MIME, or HISP messaging protocols as well as JSON, XML REST API and SOAP web-based services.

Custom solutions
Custom Health Information Exchange (HIE) Software Solutions
HIE Software Solutions is a vital piece of the puzzle in addressing the interoperability tangle between systems within care organizations. KPi-Tech offers custom-made Interface Transport Service, Interface Messaging, Interface Coding Standards, HIE interoperability, data management, and patient portal solutions.
Interface Transport (TCP/IP, HTTP, SFTP, Direct, Web Service (SOAP), and more to ensure data transmission)
Interface Messaging (Implement an extensive range of predefined HIE interface messaging protocols and EDI tools, including HL7, CCR, CDA, CCD, HIPAA, X12, EDIFACT, NCPDP)
Interface Coding Standards (SNOMED, ICD-9, ICD-10, NDC, LOINC, Rx)
HIE Interoperability Solutions(ehr, emr) KPi-Tech's HIE interoperability solution services are the key players for streamlining exchange and usage of healthcare data. Our HIEs help collect and organize the data that is critical as healthcare data analytics
HIE Mobile App Solutions(mhealth applications) KPi-Tech developers expertise in creating multi-app solution services using JavaScript, React Native, Angular, HTML, CSS, MySQL, and other robust technologies.
HIE Data Management Solutions
HIE Patient Portal Solutions
Integrations
HIE Software Integrations
KPi-Tech takes pride in developing HL7-FHIR compliant HIE software solutions that enable full interoperability within all medical data management systems. Our HIE software integration services achieved milestone to support the storage and transmission of medical data interfaced with the following medical data management systems:
Laboratory Information Systems (LIS)

Health Information Systems (HIS)

Electronic Health Record (EHR)
Electronic Medical Record (EMR)

Practice Management Systems (PMS)
Patient Administration Systems (PAS)

Personal Health Records (PHR)
KPi-Tech HIE Integration Services Have Already Satisfied the Following Medical Vendors and Counting:
Immunization Registries

Laboratory Vendors

Pharmaceutical Vendors

Healthcare IT Vendors
Standards Development Organizations (SDOs)

Quality Reporting Agencies

Emergency Service Providers

Local & State Departments of Health
FAQs About HIE Services and Solutions
A Health Information Exchange (HIE) system is a technological framework that enables authorized entities, healthcare providers, and healthcare organizations to electronically share patient health information.
There are three types of Health Information Exchanges: Directed Exchange, Query-Based Exchange, and Consumer-Mediated Exchange.
An eHealth exchange facilitates secure and reliable access to health information for various stakeholders, including healthcare service providers, authorized government agencies, and other relevant entities. This access improves patient care coordination and helps reduce healthcare costs.
To select the appropriate HIE software for your organization, assess your specific needs and requirements. Evaluate various software options based on factors such as cost, scalability, ease of use, and customer support before making a decision.
Integrating AI into your HIE software necessitates collaboration with an experienced AI vendor or partner. They can provide the necessary tools and expertise to develop and implement AI solutions tailored to meet your organization's specific needs and requirements.
HIE interoperability solutions facilitate seamless exchange of health information among different providers and organizations, enhancing decision-making and improving patient care.