Services
Is Your Team Dealing with the Rapidly Growing Demand for Healthcare Interoperability?
The Office of the National Coordinator for Health Information Technology (ONC) and Centers for Medicare & Medical Services (CMS)  are advocating for the adoption of Fast Healthcare Interoperability Resources to facilitate faster and more data exchange, in line with the latest Healthcare industry standards. If your team requires FHIR expertise to achieve compliance, create a repository of data for patient care, value-based care, research, and more our team of FHIR experts is available to assist you.
Our FHIR Experts can Help you out
Implementing a FHIR
solution and extending your capabilities does not need to be overwhelming or uncertain. You need a reliable team with the ability to adapt to your specific needs. KPi-Tech has extensive experience with the leading EHR FHIR-APIs and has experience to add FHIR standard in your existing platform. We Provide technical guidance on application architecture and the role of FHIR in it.

FHIR profiling and Implementation

Strategic and technical consulting

Software development and system integration

Compliance consulting
Our FHIR Services

FHIR Integration
We provide full FHIR support, including data mapping, transformation, validation, and exchange between Health system and Electron health records (EHRs). Our experts can help you use FHIR for improved data access, patient engagement, and care coordination.

SMART on FHIR Apps
We can assist with data requirements, authorizations, and protocols for patient data flow between applications. Our team can create and deploy SMART on FHIR apps that integrate smoothly with your current systems and workflows, improving patient outcomes and user experiences.

FHIR Repository
A FHIR Clinical data repository simplifies various hospital information architecture components, such as research and clinical trial queries, integrating applications, connecting patient portals and personal health records, reporting, and quality measures management.

Auditing and Monitoring
Identify potential security breaches, prevent unauthorized access, and ensure compliance with industry regulations.

FHIR Works on AWS- CDR
We can help you customize and add different FHIR functionality to best serve your requirements. FHIR Works on AWS is a framework that can be used to deploy a FHIR server on AWS.

API Management
Manage and secure FHIR API with traffic monitoring & monetization via a single API gateway.

FHIR Profiling and Extensions
FHIR resources are expanded to enable more real-world use cases by FHIR profiling and extensions.

Authentication & Authorization
Secure access to FHIR resources with OAuth 2.0, OpenID Connect, Azure AD etc.

BI and Analytics Tool Integration
Our team help you in clinical analytics, financial analytics, Quality of Care analytics and Patient predictive analytics to achieve your goal.
Benefits of FHIR Interoperability
Efficiency
Efficiently exchange healthcare data with different systems and applications.
Reduced Complexity
Reduce the complexity of integrating healthcare data from various sources.
Compliance
Ensure regulatory compliance (ONC and CMS) and improve patient outcomes with accurate and timely data exchange.
Reduced Cost and Time
Save time and resources with our turnkey FHIR integration services.
Why Us
Our Expertise in Healthcare Integration
US Healthcare Expertise
KPi-Tech develops healthcare solutions for care institutions in the US market for 19+ years.
1000+ Hospitals
Our solutions, which encompass web and mobile apps for a range of healthcare stakeholders, have been implemented in more than 1000 hospitals.
Healthcare IT Solutions
Our solutions include scheduling, reminders, progress notes, evaluations, telemedicine, IoMT, orders, results, HL7 interfaces, SMART on FHIR apps, and more
Providers
We proudly serve Chronic Care, Transfer of Care, Rehabilitation, Mental Health, Dental, ER, Burn, Pharmacogenomics, and other disciplines
Certified Experts
All our integration experts are HL7.2x and FHIR R4 certified, providing domain expertise to meet client requirements
Client Reviews
Testimonials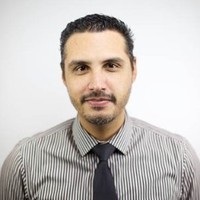 KPI has become one of the pillars of our organization that has allowed our Integrations department keep up with the fast-paced growth and evaluation our organization has had in the last year. Since we started working with them, the KPI Team has been able to rapidly scale a formidable support tier program and interface activation process.
David Botero
Systems Integrations Manager | CareCloud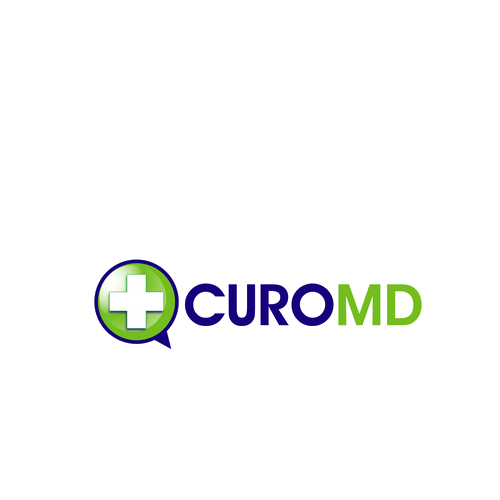 CuroMD has been fortunate to work with KPi-Tech Services for all of our HL-7 interface needs. The team is a pleasure to work with and has always been responsive to all of CuroMD's needs. All of our clients have had great turn around times and KPI has always been spot on with the timelines created.
Erik Santos
CEO | CuroMD
Schedule a Consultation with Our FHIR Integration Experts to See How We can Simplify Your Healthcare Interoperability and Improve Patient Outcomes.