Overview
Hospital Management System to Make your Hospital Paperless
Healthcare developers at KPi-Tech facilitate an easy access & retrieval of all Hospital Data by storing them digitally, reducing your dependency on paperwork. With the increasing number of patients, most hospitals struggle to maintain their operations, especially with information management. However, given the high importance of healthcare facilities, it is not a simple task to accomplish the demands.
We help you maximize the capabilities of hospitals & individual medical practitioners by automating the processes of recording all the data.
Services
Our Hospital Management Software Development Services

Hospital Information System
With our team at KPi-Tech, you can expect full-scale Hospital and Clinic Information Systems (HIS/CIS) that would optimize hospital staff's workflow, including the nursing department and the physicians. We offer top-grade healthcare software solutions to monitor your company's clinical, administrative, and financial operations. We also have a streamlined inventory management system that manages the medical records of patients, doctor-patient interaction, supply of medicines, equipment purchase, and billing.

Integrated HIS
We provide one of the best Healthcare Technology solutions to our clients to efficiently manage medical data. Our professionals at KPi-Tech utilize HL7 standards for interoperable system management of PMS and hospital information. With HL7 EMR integration, you can avail benefits of enterprise integration software for Health Information Exchange (HIE), e-prescribing (e-Rx), Clinical Decision Support Systems (CDS), and Medical Image Transfers (PACS).

mHealth Application
With our impeccable Healthcare Technology Solutions and services, you can customize mHealth apps that are highly compatible across different devices like Android and iOS. It offers healthcare organizations for enhancing their administrative and clinical process daily. Here, you can experience the convenient, fast, and responsive software integrated with Machine Learning capacity to provide an automated healthcare management service at the highest level.

Streamlined PMS Solutions
Healthcare technology is highly effective, and our Practice Management Software (PMS) offers logical solutions like quick feature installation, patient registration, and systematic recording of patient demographics, medical insurance process, maintenance check, account operation, and administration. We design a scheduled interface for managing appointments and staff allocation. We also implement methodical solutions for 3rd party integration of prominent vendors such as NueMD, Kareo, Lyntec, Meditech, CareCloud, etc.

Medical Image Analysis
Our expertise in healthcare app developers is mainly focused on creating the best healthcare solutions to meet the demands. For that, we offer ML-integrated Medical Image Analysis software to ideally assess the image files like X-rays and reports of patients transferred via the telehealth software applications. After that, physicians get detailed information for complete diagnostics and treatment planning.

Comprehensive HIS Architecture
We create a systematic architectural framework to support web-based or cloud-based server processing. Using our Healthcare Technology solutions, you witness a coherent relational database management system for handling the medical and administrative data.
We also manage HIS databases like,
International Classification of Diseases (ICD-10) Logical Observation Identifiers Names and Codes (LOINC) Current Procedural Terminology (CPT) Systematized Nomenclature of Medicine and Codes (SNOMED-CT) To note, we offer these services primarily for diagnostic tasks.

HIS/PMS Patient Portal Integration Service
With the Patient Portal Integration service, our clients can quickly handle multiple tasks via a single portal. You can schedule appointments, coordinate with Personal Health Records of patients, planning the prescription refills, and much more. For physicians, this Healthcare Technology effectively manages patient query responses, bill issues, lab result sharing, treatment plan direction, and vital tracking of patients.
Our Hospital Management Specialties
Experience the outstanding range of services from the best healthcare app development company like us. We also provide dedicated assistance in multiple domains that ultimately benefits our healthcare company clients to a large extent. Indeed, our healthcare compliance software solutions can be classified into:
Clinical Workflow Automation

Internet of Medical Things (IoMT) Solutions

UI/UX Design

Big Data & Analytics

Integration

Remote Care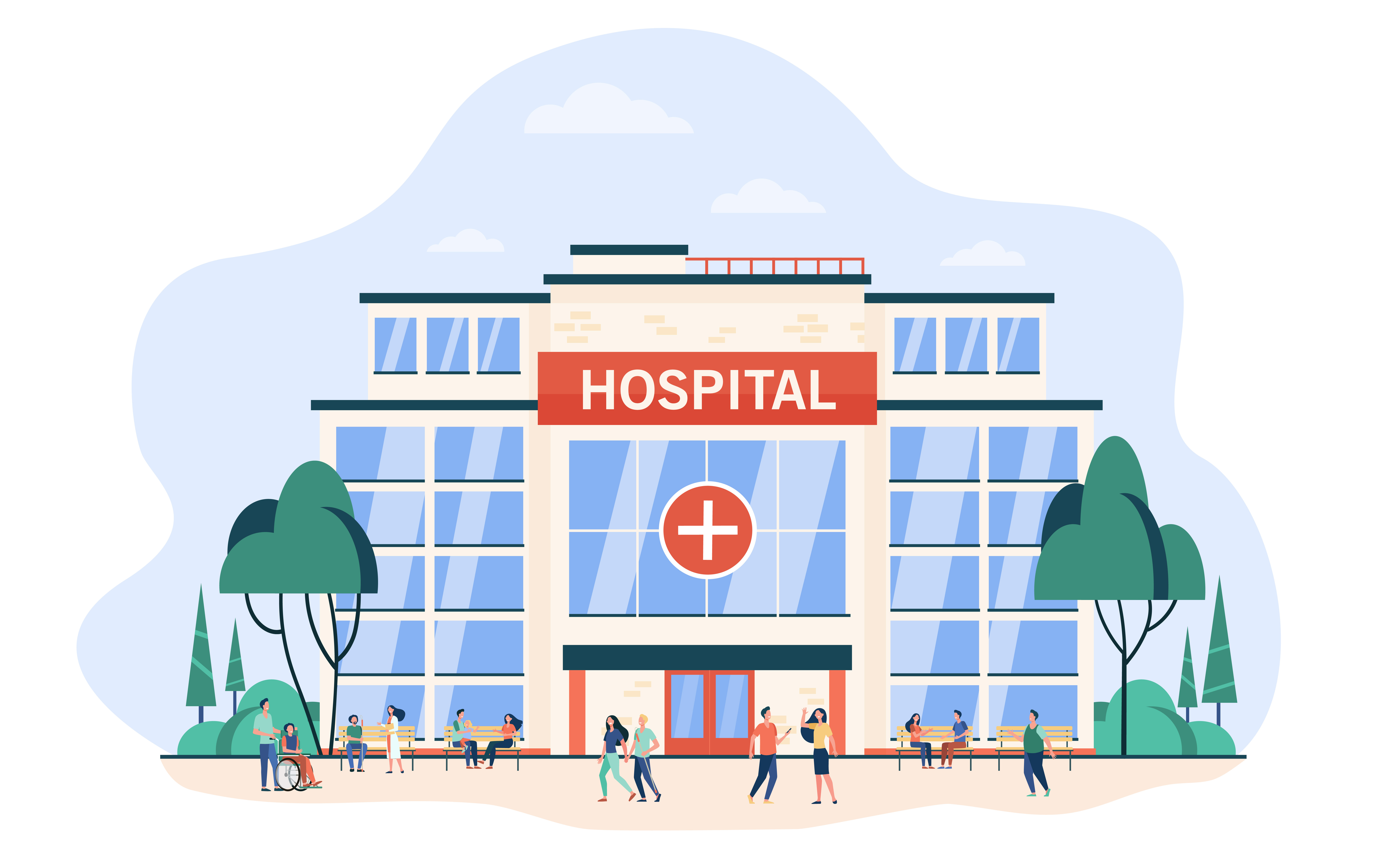 Why Us?
Why choose KPi for HIS Software services
Our trained developers at KPi-Tech have an immense level of expertise in various domains of healthcare development, including healthcare information technology solutions. Our major purpose is to enhance the quality of operations for our clients, and we go the extra mile to accomplish their projects. With our dedicated and passionate service, we have shown excellence in project completion and delivery by keeping the trust of our clients sky-high.
Structured Approach
We follow an organized and structural approach to deliver the requirements as promised. Moreover, we overview the process constantly to ensure quick completion and timely delivery. If you are not satisfied with our health information technology solutions, we will rectify the issues as and when required.
Experienced Staff
Our technical team at KPi-Tech are known for their credibility in the market and have years of experience in Healthcare IT Consulting and software development services. Moreover, we hire talented professionals who have served in the respective field and hold a reputed certification for the best operational readiness. Our expert team will go beyond their extent to exhibit innovative plans for complete customer satisfaction.
24 hours Helpline
Our agents at KPi-Tech are available 24*7 to guide you through the process for queries and healthcare app development assistance. When it comes to software, get our expert solution to provide top-notch services and manage your operation in a highly efficient way.
High level of Data Security and Privacy
Our team is full of highly qualified cybersecurity professionals who contribute to safeguarding healthcare technology solutions. This way, you can expect sensitive medical information to be completely safe and secured. We follow the industry standards like HIPAA guidelines for guaranteed confidentiality between doctors and patients.
Seamless UX/UI Design
We are one of the most reliable Healthcare Technology companies providing digitized telehealth development solutions that focus primarily on UI/UX design. We create an easy-to-navigate, responsive, and user-friendly application service for a high-quality experience for patients and professionals.